The story of Jipijapa (Becal, Mexico 2009)
In late 19th century a Catholic priest introduced a wide variety of Guatemalan palms to Becal, a small Mexican town in the state of Campeche, bordering current day Yucatán. These plants consist of strong yet very flexible fibers which local Mayan people began using to weave straw hats and other craft items. The result of the weave and shaped used produced hats identical to the renowned Panama hats (which were believed to have originated in the small Ecuadorian village of Jipijapa, worn by workers building the Panama canal giving them the name "Panama hats"), that the local people called "jipijappa hats" or "jipi hats".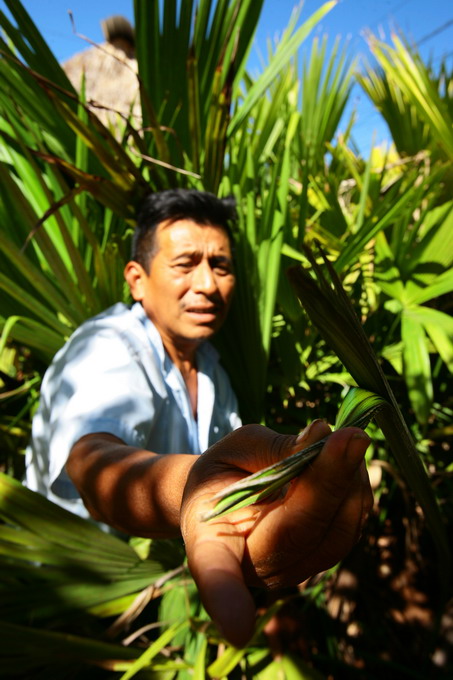 The best fibers come from the inner layers of the palm leaf.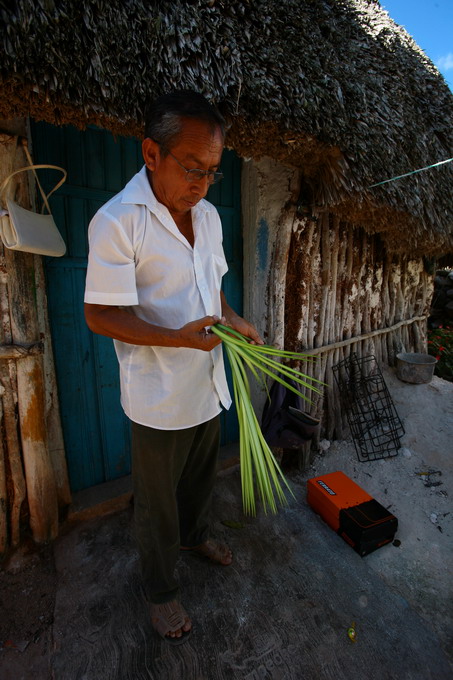 The palms are split down the length with a pin into distinct width fibers. Broader width fibers provide a courser weave that can be used to make lower grades hats.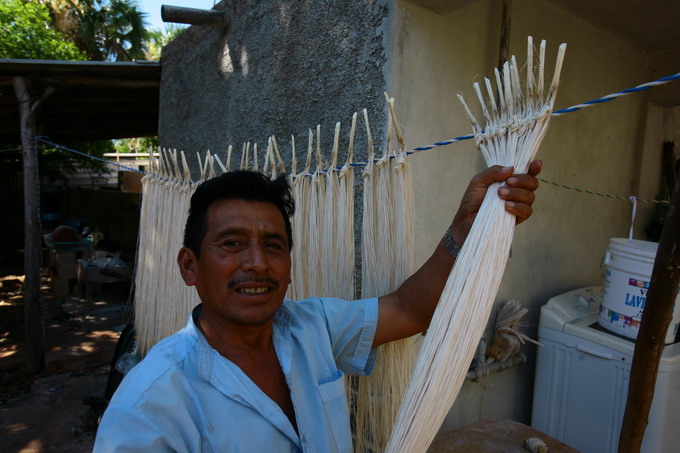 Fibers are sorted by grade, washed, and dried in the sun, the rays also bleach the fibers.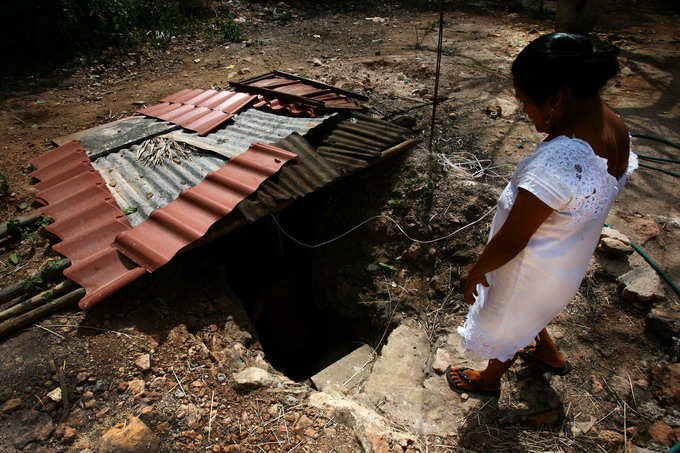 You can find as many as two thousand limestone caves dug out of the ground in the gardens of most houses in the town of Becal.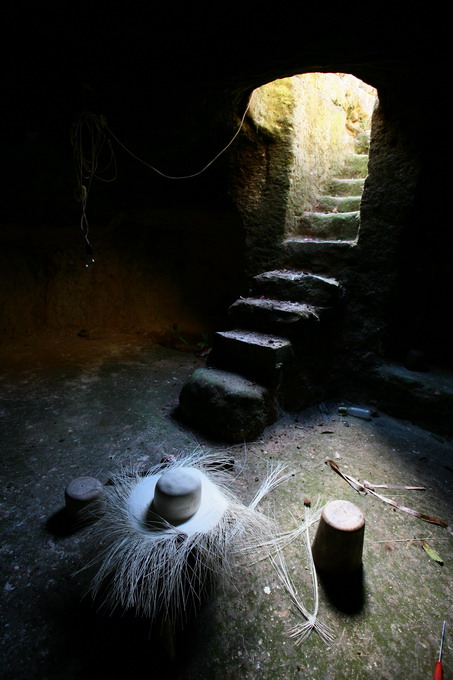 Due to extreme heat of the Yucatan Peninsula, the palm fibers would become rigid aboveground; the caves provide a damp & humid atmosphere in which the fibers become pliable and more easily woven.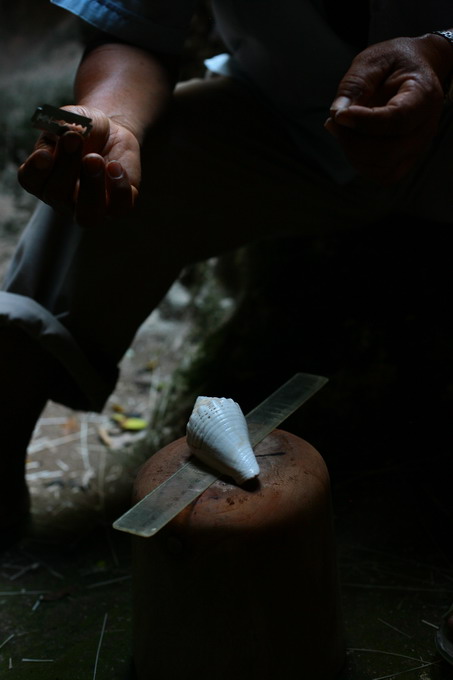 A few simple tools are used in the production of the hats; a pin, a razor blade, a shall and a mold - a wooden block around which to mould the hat shape.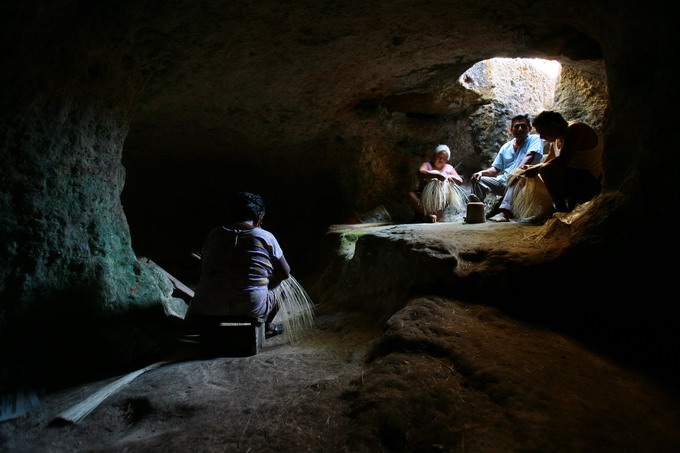 It's not uncommon that entire families spend most of the day in these caves weaving.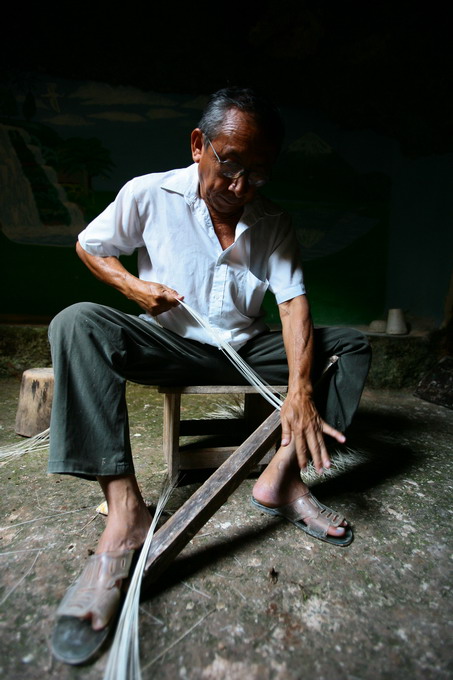 This technique help to flatten the fibers out and make them more pliable.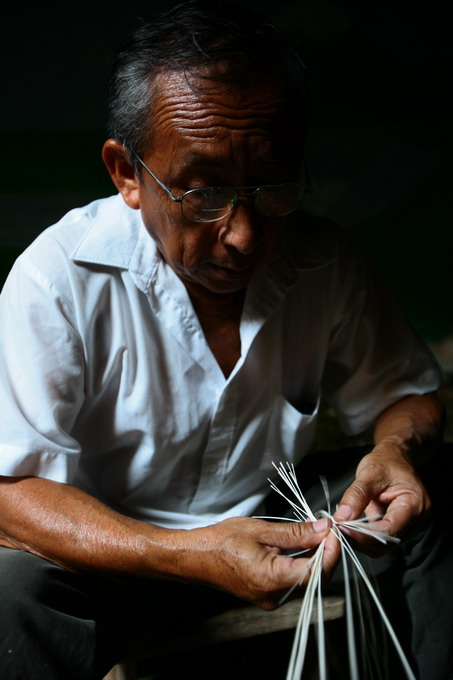 Starting form the centre of the hat's top, the weaving begins.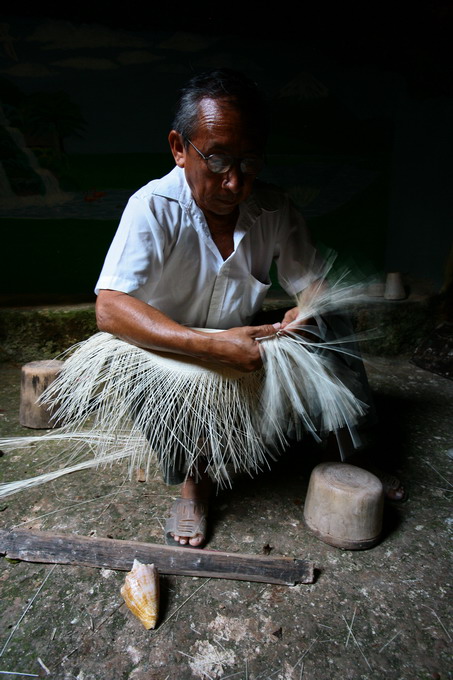 Guadalupe can weave at such a pace that his fingers become a blur.
A conch shell is being used to smoothen the weave into shape around the wooden block.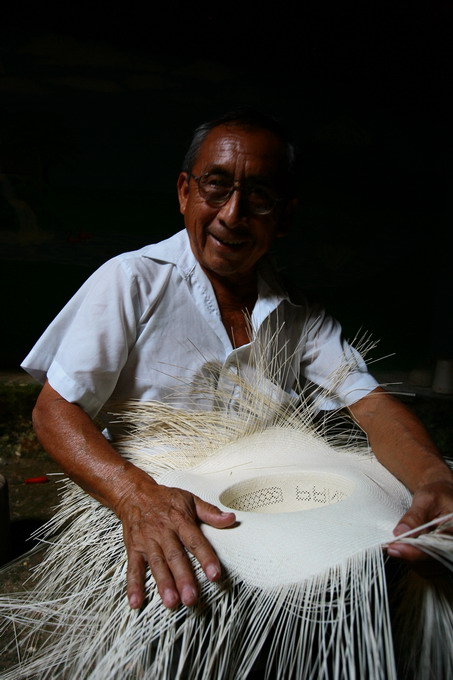 This hat is nearing completion.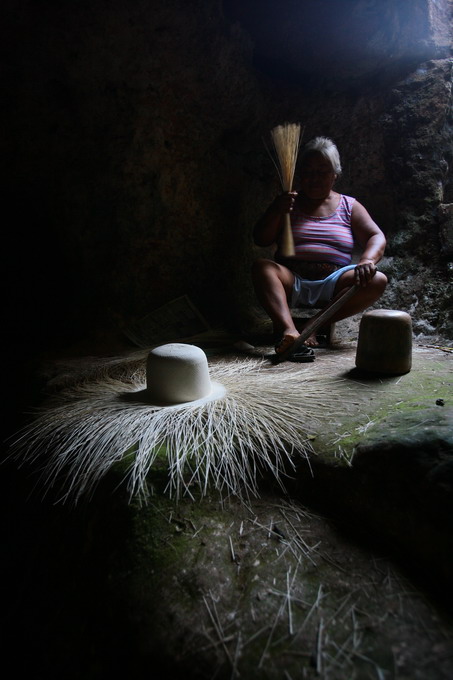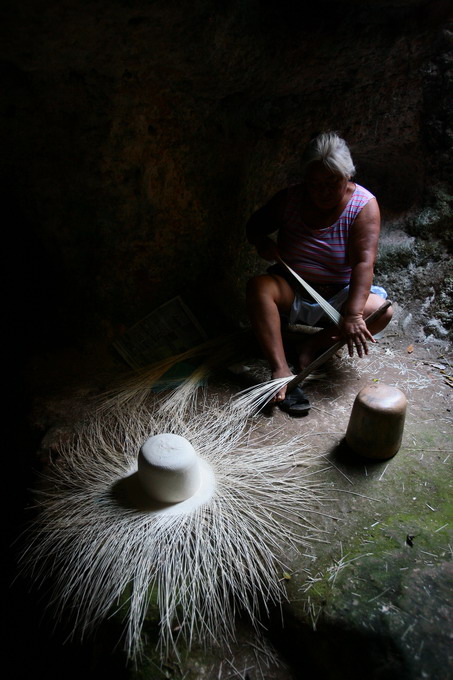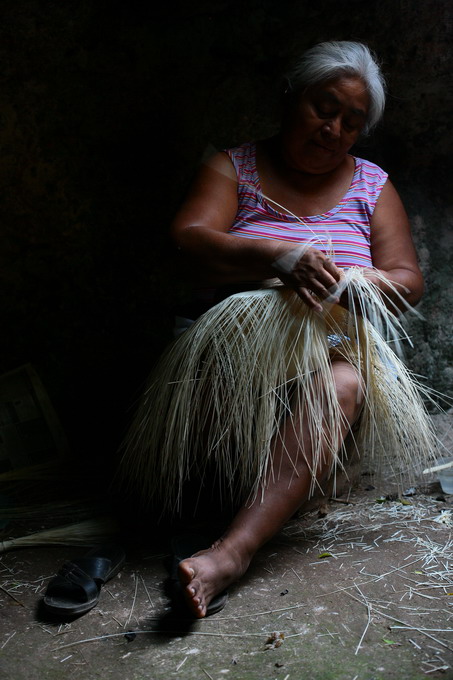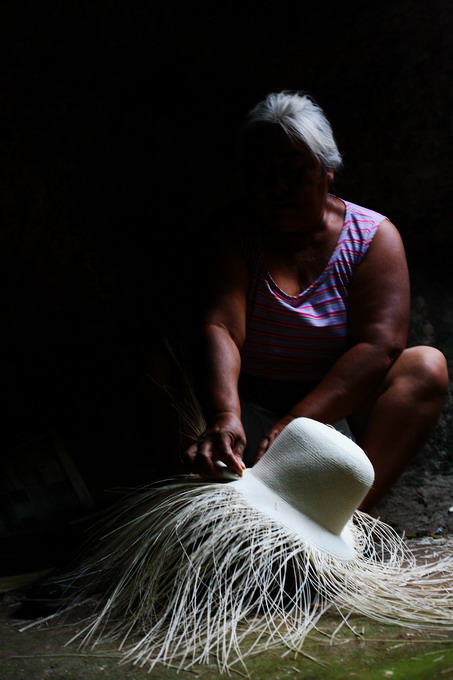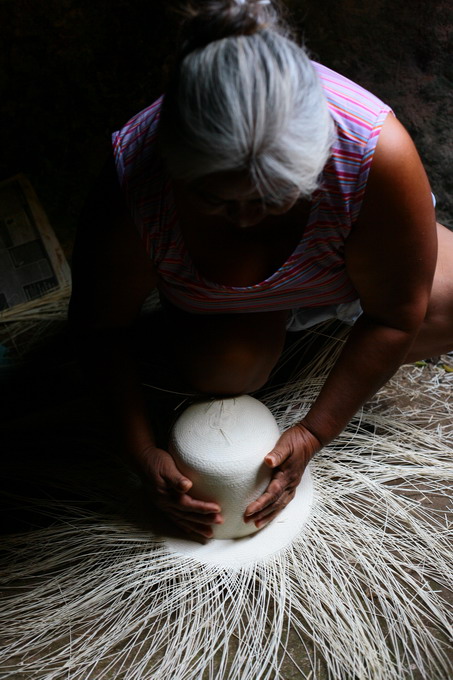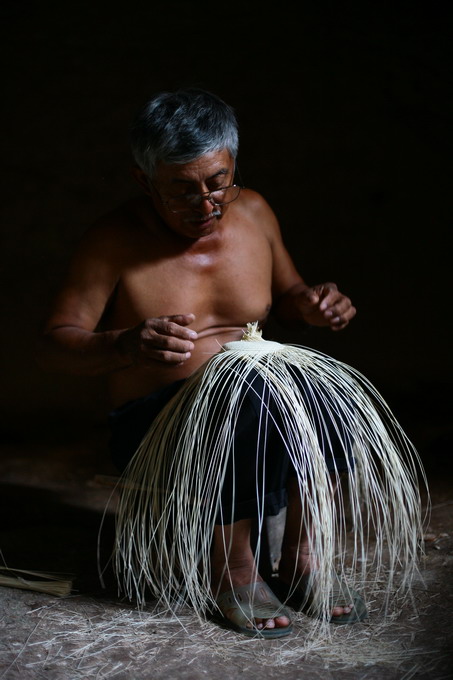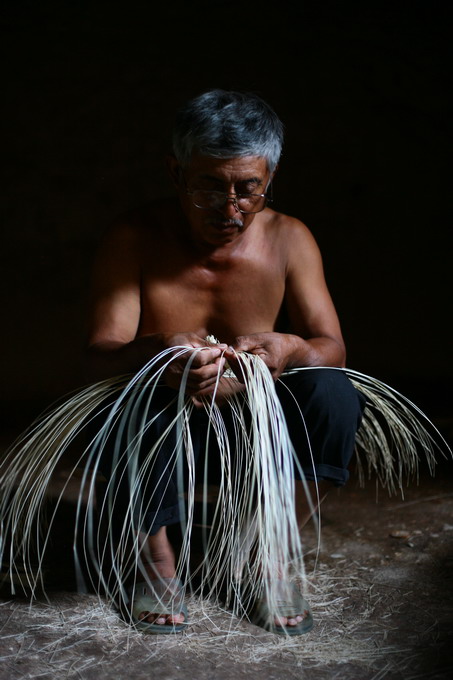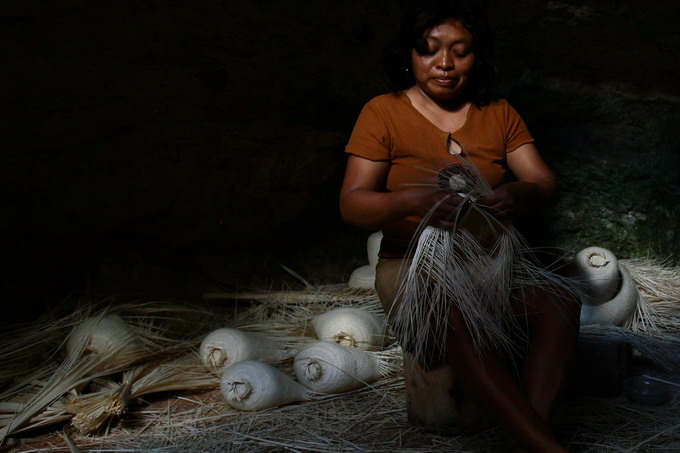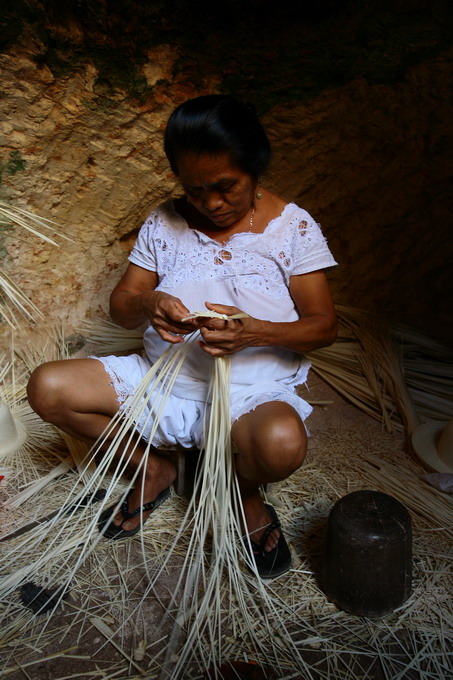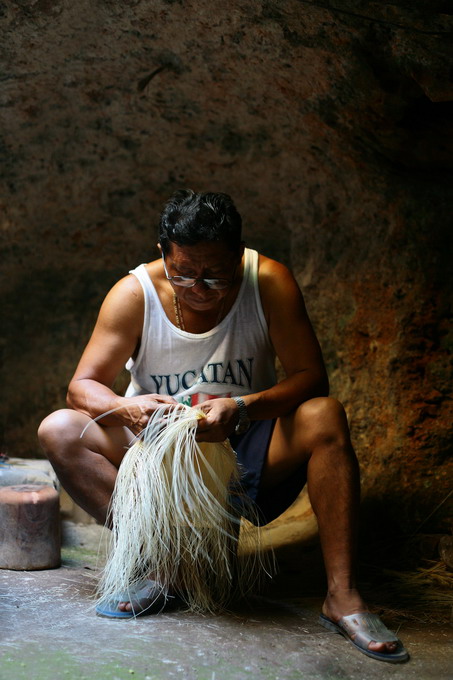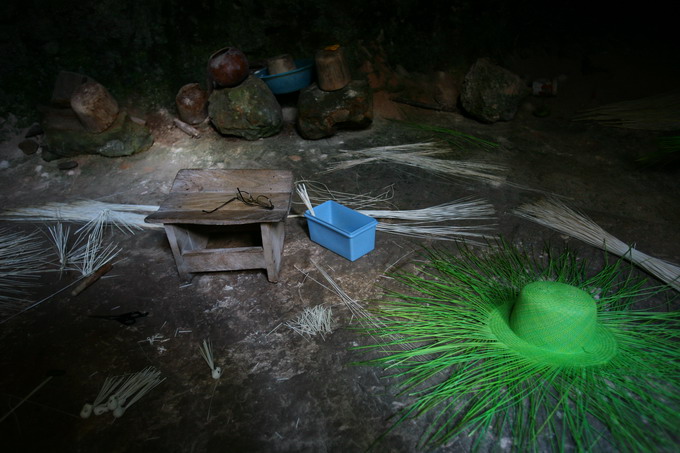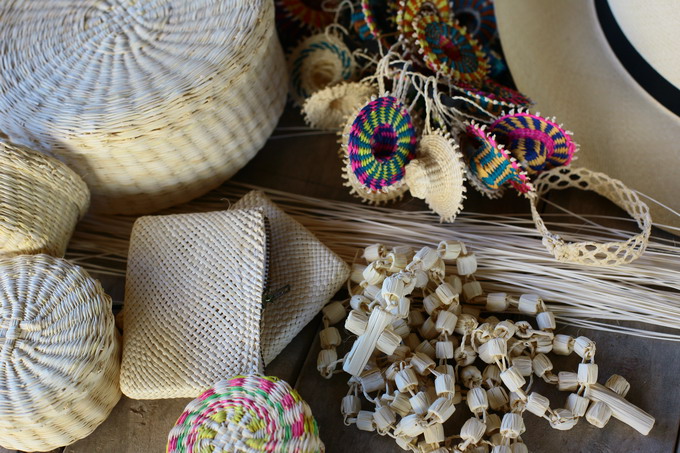 Becal is famous for its hats but locals as well produce an assortment of artesian items.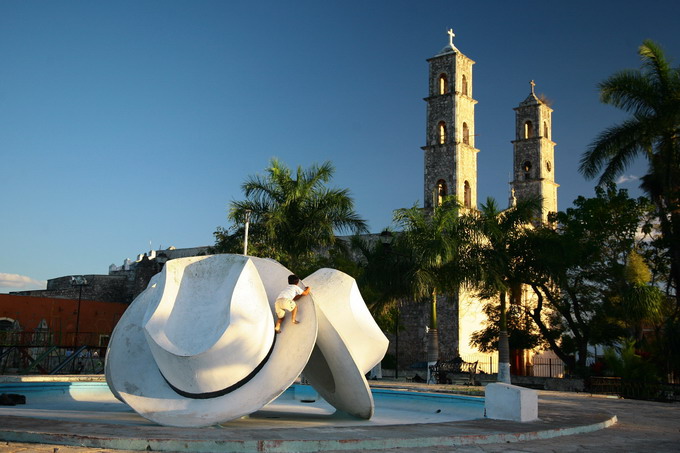 Central plaza of Becal pays homage to the local trade.